Don Pancho Villa Restaurant
189 Borinquen Pl, Brooklyn, NY 11211
Order now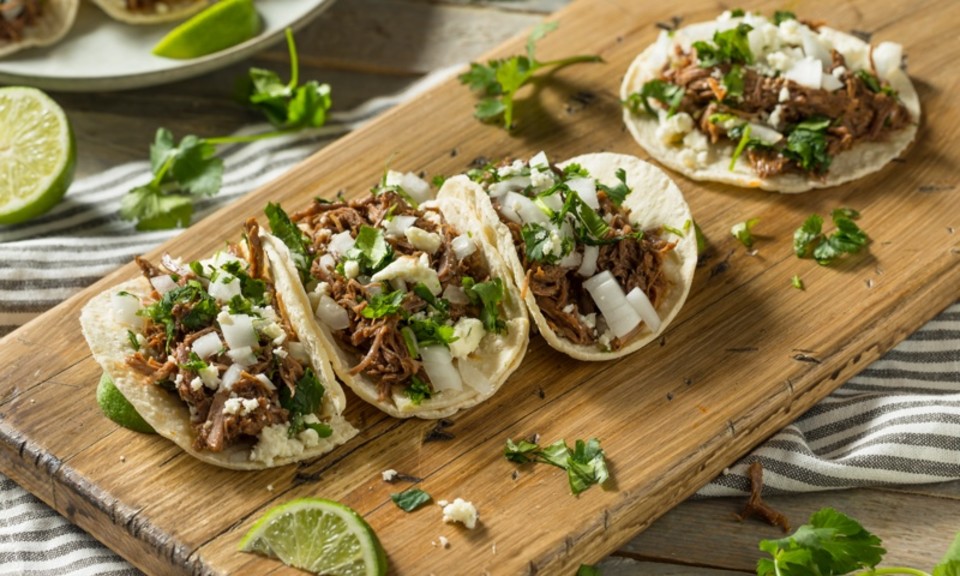 Tim
Seriously, you can't beat their Chicken Mole burrito. It is the perfect combo of chicken mole, rice, and cheese. Just.... wow! I order from here all the time.
Adrian
Don Pancho has the best nachos. like seriously the best. I thought I'd had good nachos before tasting theirs. I was wrong.
gina
Me and my family order from here often and it always gets here hot and the order is always correct and delicious
Dee
The best Mexican restaurant in BROOKLYN...& I'm Mexican !!
Tom
This place is absolutely fantastic - I live in the building upstairs so it's super convenient for me, but the delivery is appropriately speedy.

The food is amazing, they're smart enough to recognize (as many Mexican restaurants don't) that you need to put some of the wet stuff (e.g. guac, pico, sour cream) on the side for delivery so the food never comes soggy and always tastes fresh.

As for what to order - the mini-Chimichangas are great, have never seen this option before but it's satisfying when split between 2 people (you get two in one order). The Chicken Mole burrito is one of the better burritos I've ever had, I get it here every time I order. Nachos are awesome too. Highly recommend this place, in a city with a dearth of Mexican options the food is consistently good and the service is reliable and friendly.
Lucy
I have been searching for food Mexican delivery in Williamsburg with no success until tonight! Delicious fajitas on time hot and friendly delivery guys! My new go to!
Randall
Delicious chimichanga and sopasillas. Came a little late (~10 mins) but food was still hot and fresh.
Jeff
this places is very underrated. burgers are great, sweet potato fries great, quesadillas great!
Jenna
Delivery guy was especially friendly, food was correct even with all of our special requests!